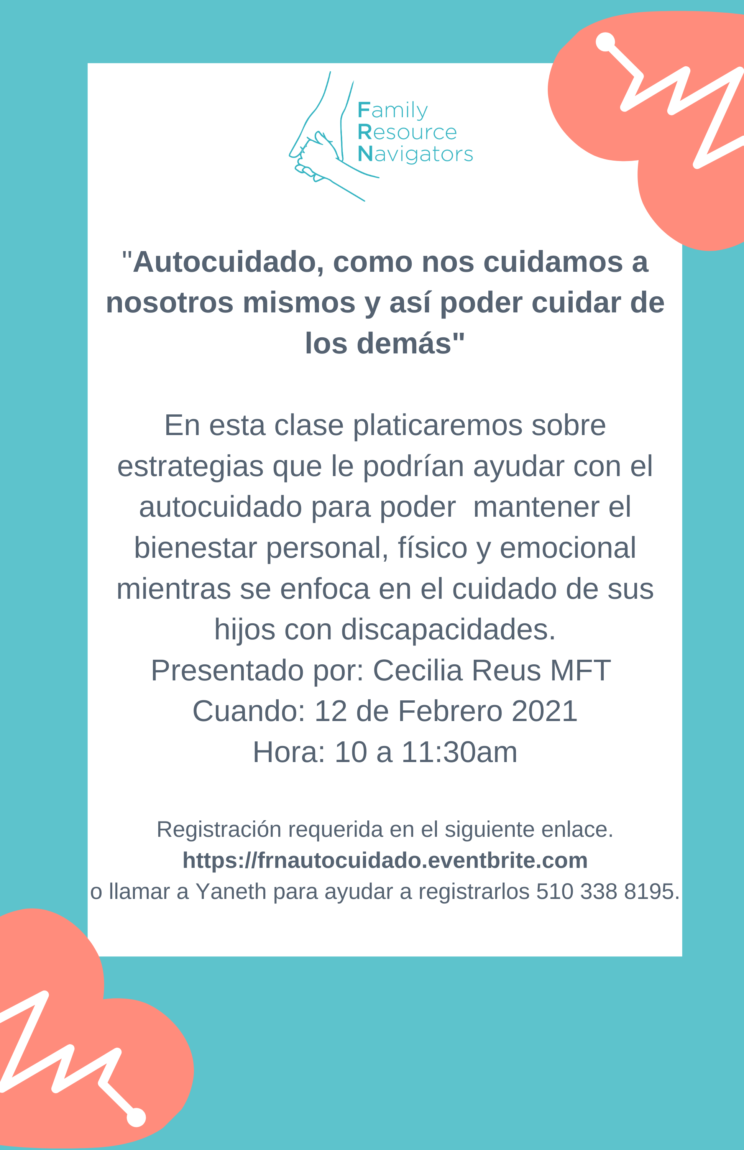 DATE: February 12, 2021
CUANDO: 12 de Febrero 2021

Via Zoom
Esta clase será por Zoom
TIME / HORA: 10:00am-11:30am
PRESENTER / PRESENTADO POR: : Cecilia Reus MFT
REGISTER / REGISTRACIóN REQUERIDA EN EL SIGUIENTE ENLACE: Eventbrite

Zoom link will be emailed before the event date to those who register on Eventbrite.
Registrese en el siguiente enlace para recibir la clavede zoom.
En esta clase platicaremos sobreestrategias que le podrían ayudar con elautocuidado para poder mantener elbienestar personal, físico y emocionalmientras se enfoca en el cuidado de sushijos con discapacidades.
MORE INFO / O LLAMAR A Yaneth PARA AYUDAR A REGISTRARLOS: Yaneth (510) 338-8195