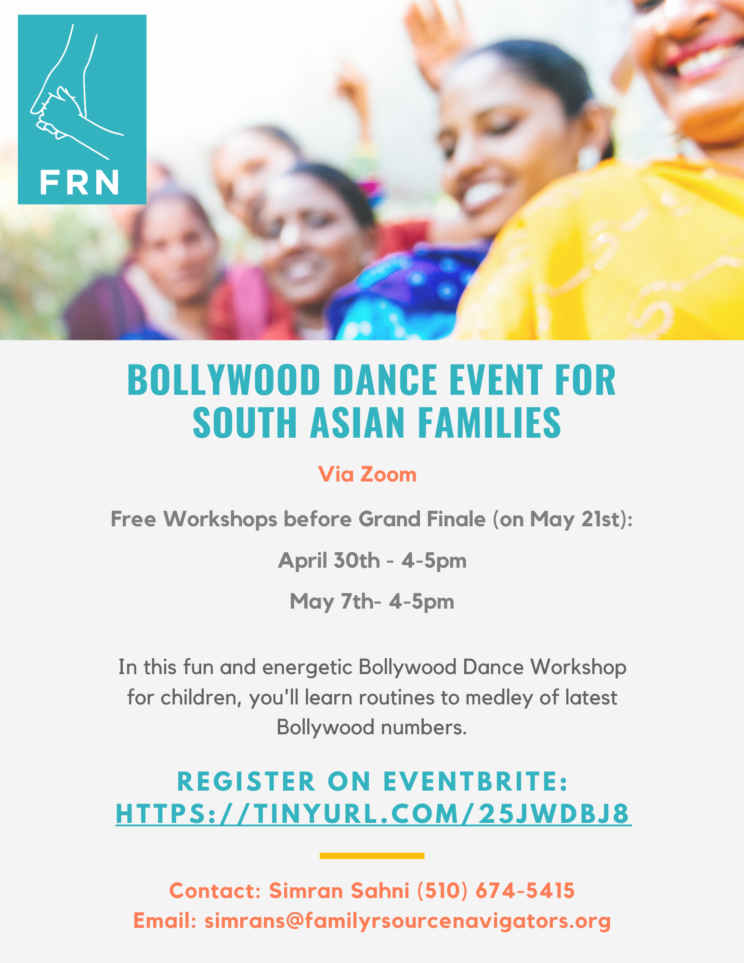 In this fun and energetic Bollywood Dance Workshop for children, you'll learn routines to medley of latest Bollywood numbers.
Get your arms, legs, and hips ready for some funky dance moves as you'll be turning into a true performer.
​Dance to the Bollywood rhythm from Dhara- our Bollywood Dance instructor and perform virtually on zoom in our Grand Finale event (May 21st)
Free Workshop before Grand Finale:
April 30th – 4-5pm
May 7th- 4-5pm
Click on the link to register for all two workshops!
Dress rehearsal: May 14th -4-5pm (Link will be provided via email to those registered on April 30th and May 7th)
Grand Finale on May 21st- 4-5 pm- This will be our Finale event, where children will dance on steps, we learned in our workshop along with the props and just have fun!
All participants will get a prop which you can pick up from our office or it can be mailed to you. A separate link will be sent for that after you register!
For questions contact: SIMRAN SAHNI
email: simrans@familyresourcenavigators.org
phone: 510-674-5415.