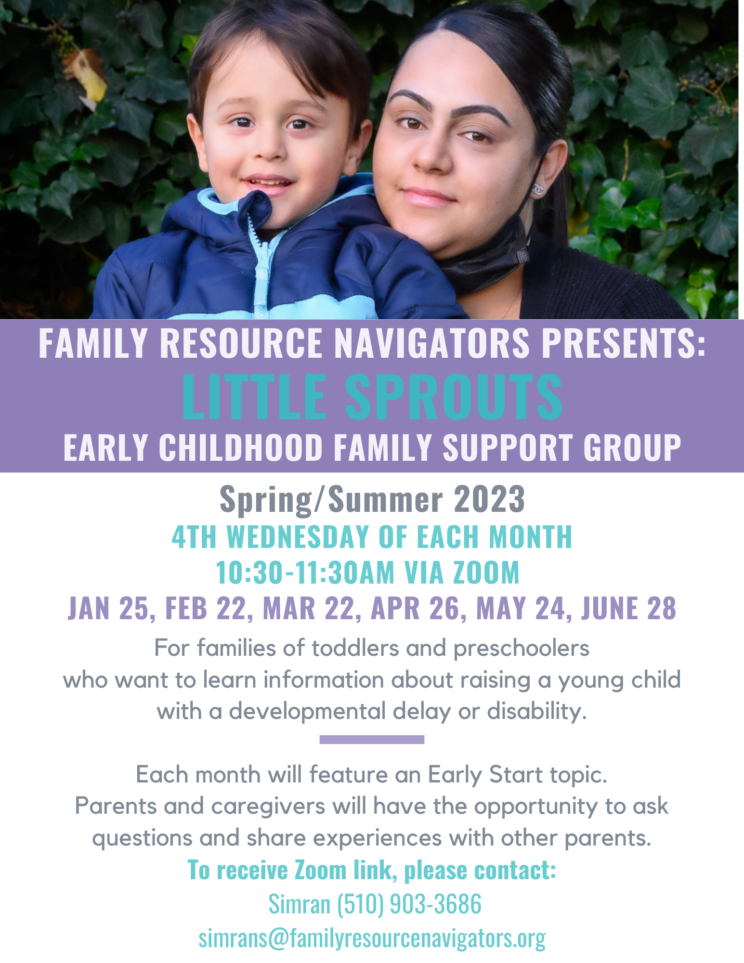 Date: JAN 25, FEB 22, MAR 22, APR 26, MAY 24, JUN 28, 2023
Time: 10:30am-11:30am
Location: Zoom

Description:
For families of toddlers and preschoolers who want to learn information about raising a young child with a developmental delay or disability.
Each month will feature an Early Start topic.
Parents and caregivers will have the opportunity to ask questions and share experiences with other parents.
To sign-up and receive a Zoom link, please contact:
Simran (510) 903-3686
simrans@familyresourcenavigators.org