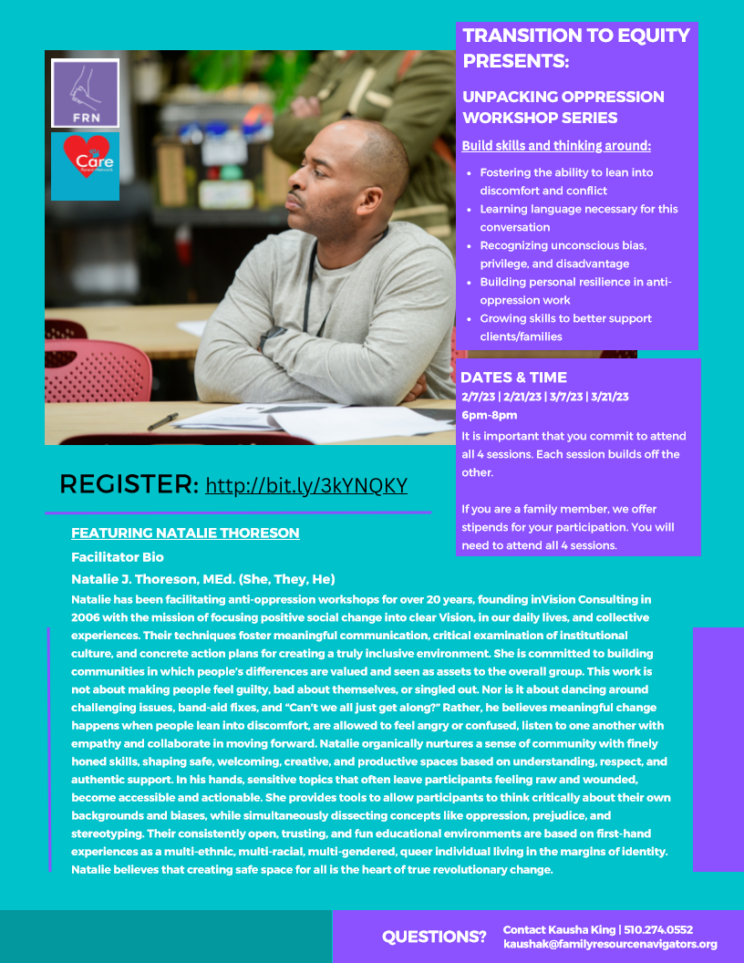 Transition to Equity Presents: Unpacking Oppression


A 4-Week Training Series

Date: 2/7, 2/21, 3/7, 3/21 (Tuesdays)
Time: 6:00PM-8:00PM
LOCATION: Zoom

Featuring: Natalie J. Thoreson, MEd. (She, They, He)


Participants will learn to build skills and thinking around:
-Fostering the ability to lean into discomfort and conflict
-Learning language necessary for this conversation
-Recognizing unconscious bias, privilege, and disadvantage
-Building personal resilience in antioppression work
-Growing skills to better support clients/families
*It is important that you commit to attend all 4 sessions. Each session builds off the other.
**If you are a family member, we offer stipends for your participation. You will need to attend all 4 sessions.

QUESTIONS?
Kausha King 510.274.0552, kaushak@familyresourcenavigators.org