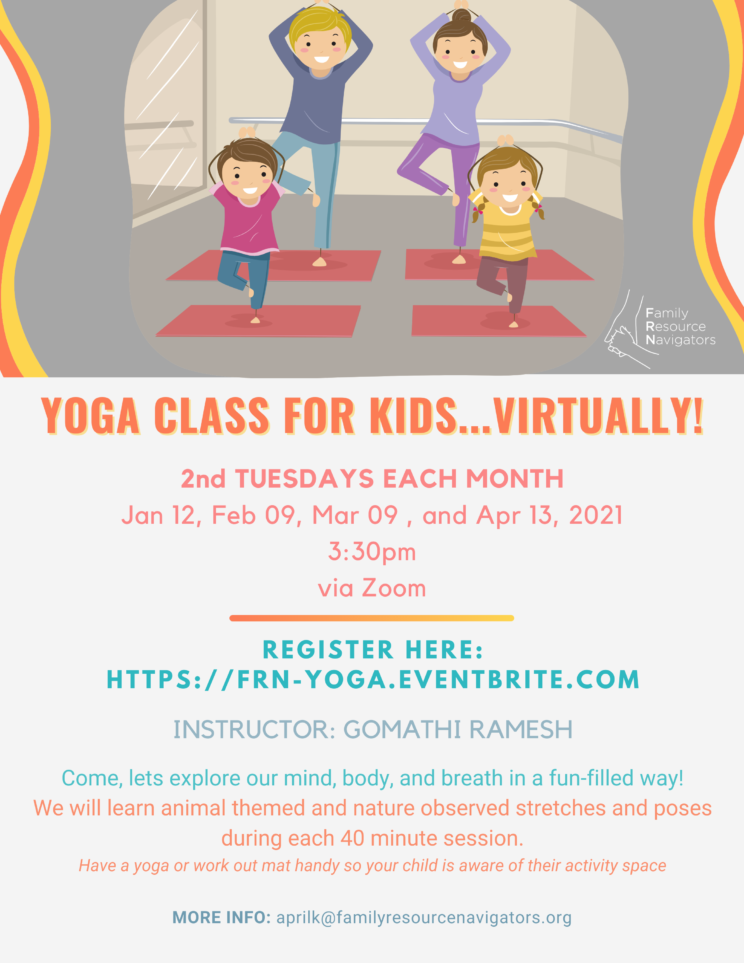 DATE: 2nd TUESDAYS each month, Jan 12, Feb 09, Mar 09 , Apr 13, 2021
via Zoom
TIME: 3:30pm
REGISTER HERE: EVENTBRITE
Zoom link will be emailed before the event date to those who register.
Instructor: Gomathi Ramesh
DESCRIPTION: Come, lets explore our mind, body, and breath in a fun-filled way during each 40 minute session.
We will learn a few animal themed and nature observed stretches and poses.
*Have a yoga or work out mat handy so your child is aware of their activity space.
INFO: aprilk@familyresourcenavigators.org