This year was a year of growth and expansion. With new government and foundation funding, we were able to hire new staff and to tailor trainings for a wider variety of audiences. We were able to surpass our fundraising goals and provide essential services for children, youth, adults and families.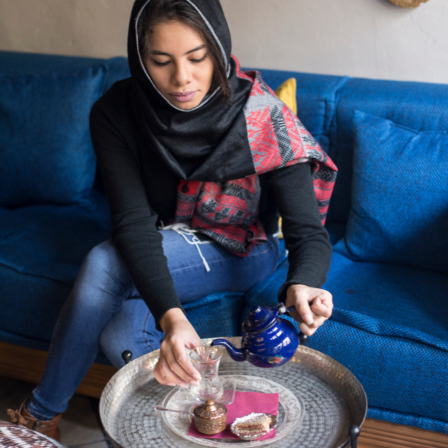 Quali-tea Chai Chat Time
Designed by Arabic-speaking families, these teas are monthly opportunities for  moms to come together. Each session is a communal learning opportunity with participants to build community, and share stories and successes.
Engaging 30 mothers each month
Strengthens and establishes social relationships 
Facilitates group problem solving and sharing resources like transportation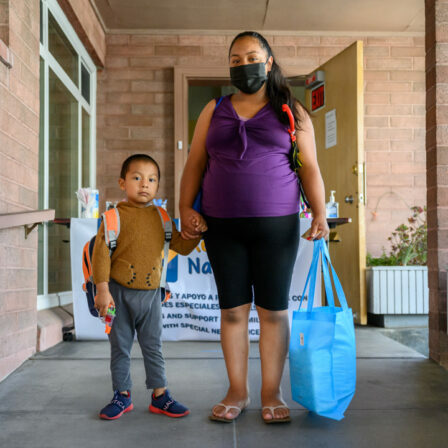 Family Empowerment Center
After successfully advocating with the state for over a decade, we were selected to receive ongoing annual funding from the California Department of Education. With $375k each year, we'll be serving 1,000 more families:
Helping families navigate the "special education" system by providing free assistance, family navigation, info & coaching
Providing up-to-date resources on special education: check out our Padlet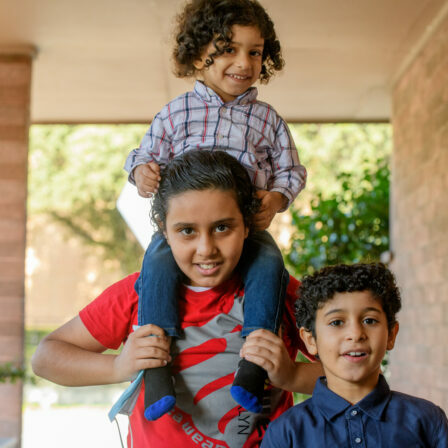 Community Navigators Program 
This new program is designed to assist families who are regional center clients. With $239k of renewable funding each year from Department of Developmental services, we are helping:
People with cerebral palsy, autism, epilepsy, intellectual disabilities, and developmental disabilities between the ages of 1 - 22 who are in special education
Providing support to people with developmental disabilities for life
WHAT ARE WE COOKING UP FOR 2023?
We have a host of new trainings, in person community events and expanding programs. We will partner with collectives of clients to do this planning work to make sure that our programs meet the needs of our community.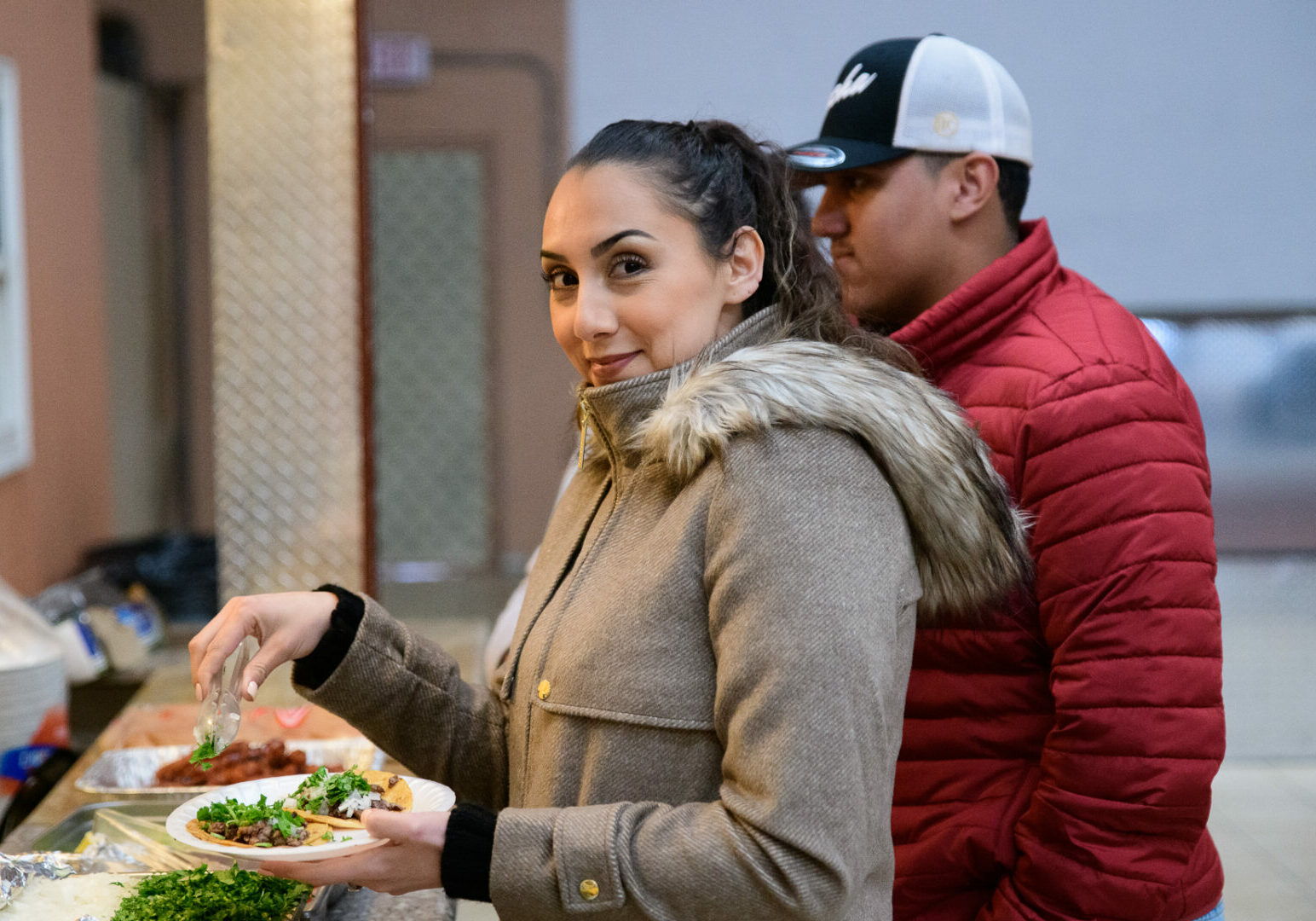 that our community is at its best when every person is treated with respect and dignity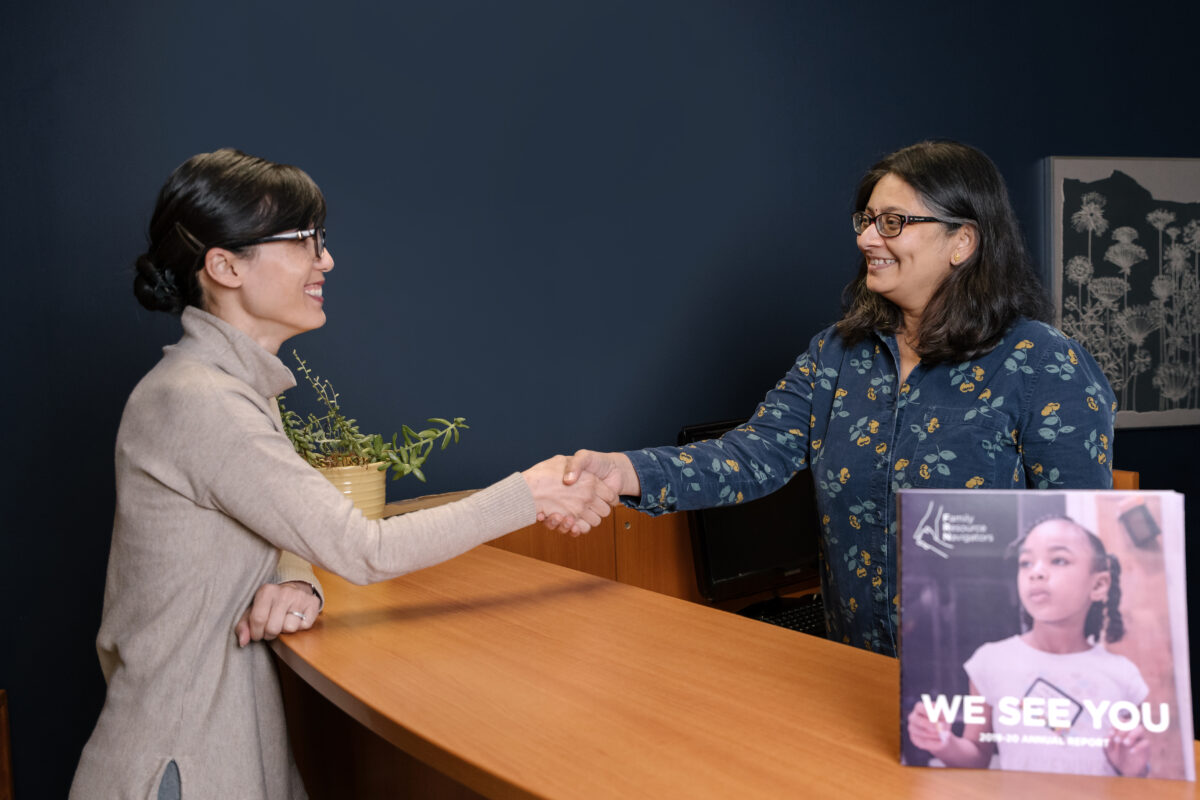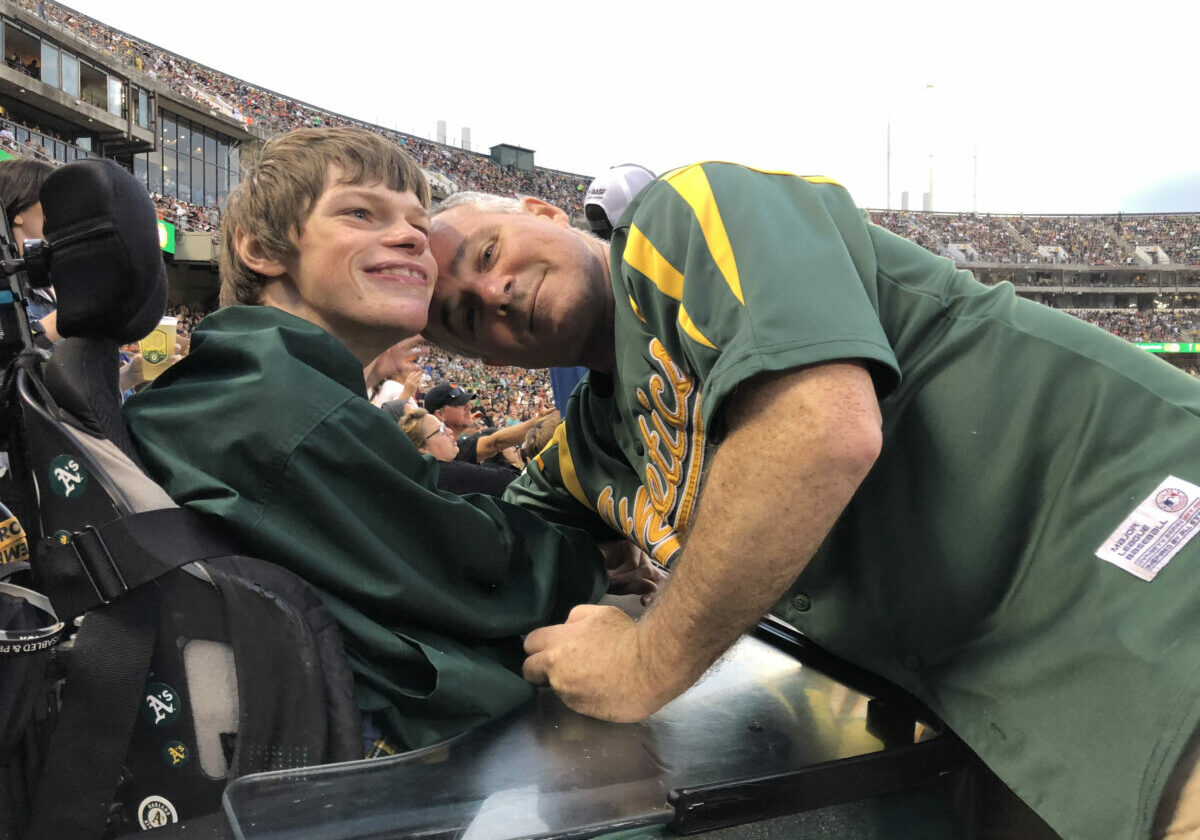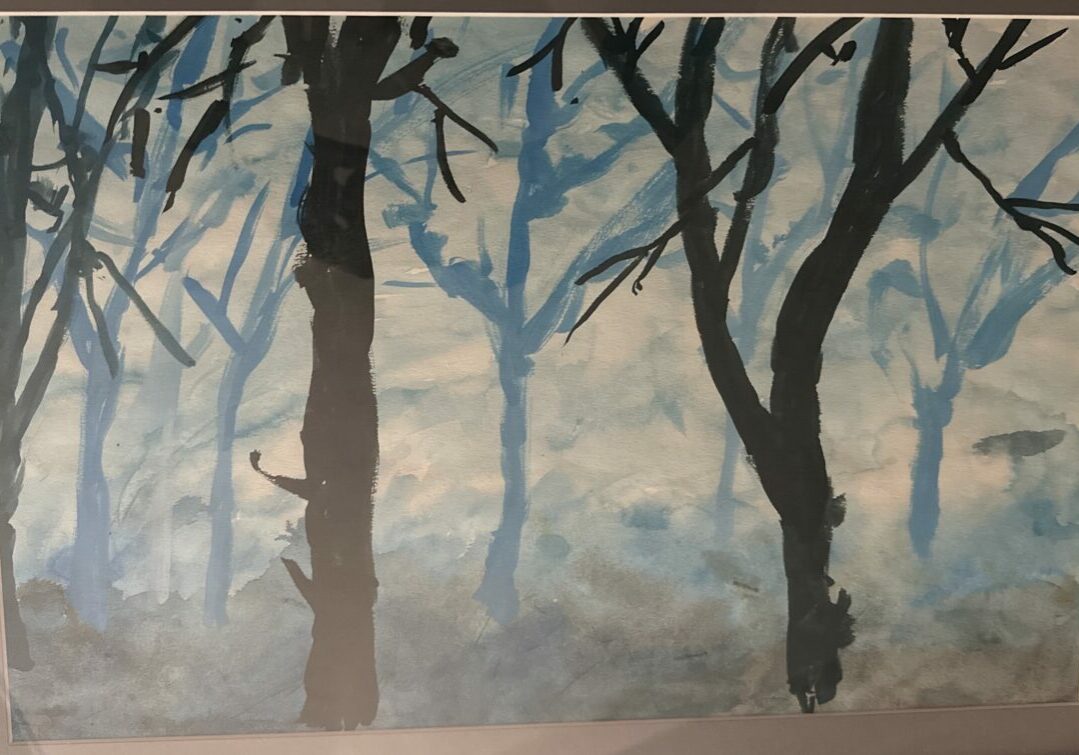 "I tell families that I'm on the same road, just further down."
My son Will is 27 and he has a busy schedule. He loves the Oakland As and has a girlfriend that he loves to bake with. A talented artist, he paints landscapes of trees and flowers.
He has his own apartment in Berkeley where he lives with assistance. He was born with dyskinetic cerebral palsy and is determined to live on his own.
Getting all this in place is very hard work, even when you're someone who knows the system. This year alone, we wrote two appeals to the state because Will's legal rights were being denied.
Without support staff, he couldn't spend nights in his own apartment. We fought back and it took two years. Now, he finally has what he needs to live on his own.
When I work with families at FRN, I tell them that I walk the same walk. Like all the families and staff at FRN, I'm also lucky to have the support of my colleagues to help me advocate for what my son needs.
- Eileen Crumm, Executive Director
We are a multilingual and multicultural nonprofit that knows what it's like to walk in the shoes of the parents we work with
Every staff member has both personal experience and professional training on advocating for children with disabilities, delays or medical needs.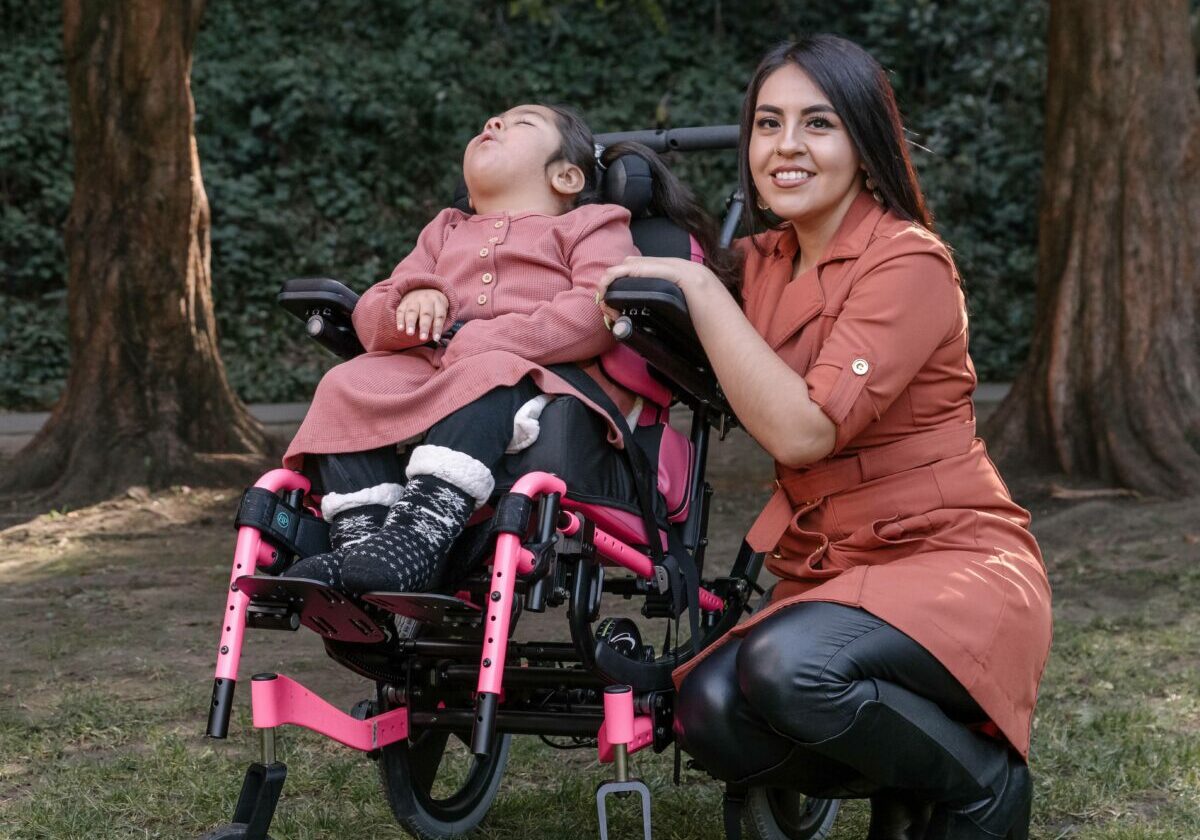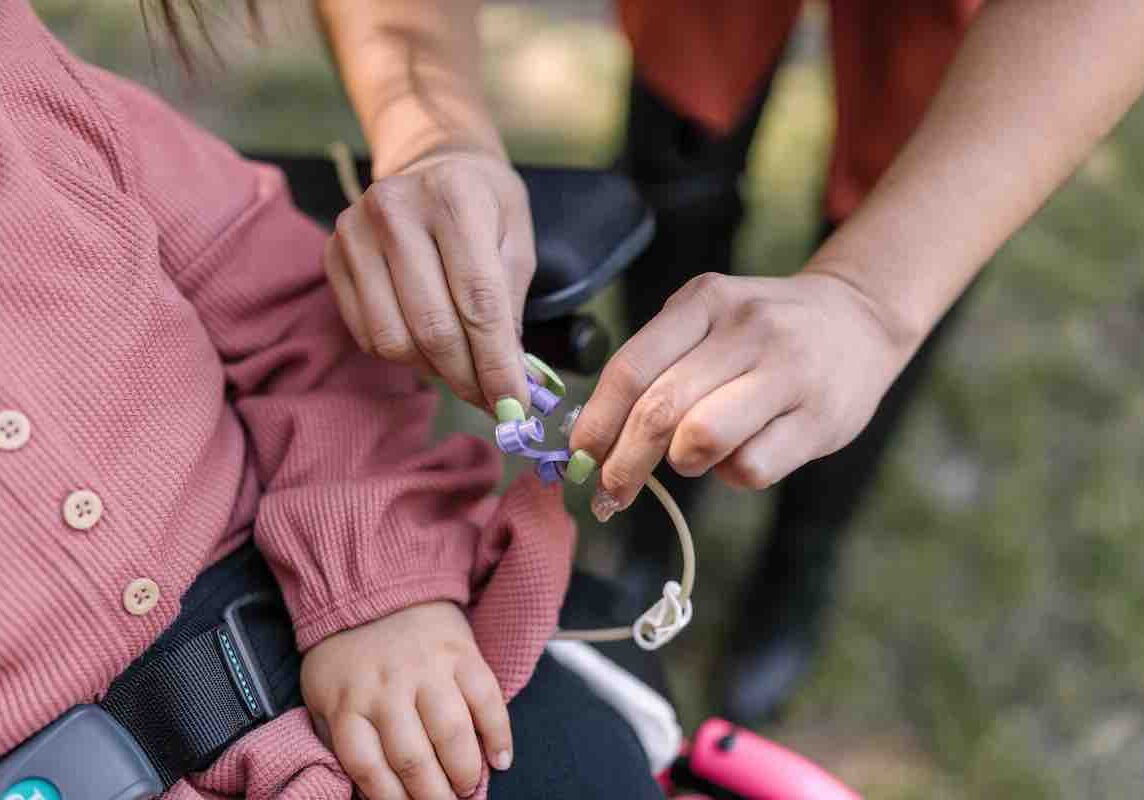 "Because of FRN, we're getting 40 hours of nursing support at home each week. That means I can sleep."
My daughter Ximena is often on my lap when I'm talking to clients. She's got cerebral palsy and her medical needs are pretty complex.
Ximena has an eating tube, is hard of hearing, and isn't vocal. When she was born, I didn't understand her diagnoses and had so much to figure out. Like so many moms, I struggled for many months with postpartum depression.
That's when I met April at FRN. She understood me. That's because everyone here is a family member of a child with a disability.
As a single mom, I struggled to provide Ximena with 24 hour care. That's when April shared with me important key words that I could use with the school or the regional center to unlock the help we so desperately needed.
With FRN's help, I now have 40 hours of nursing support at home each week and "out of home respite." That means I can sleep, go grocery shopping and take small breaks. It also means I can work part time.
I was thrilled when FRN offered me a job to help other families navigate this complex system. I love supporting other Latina mothers find their voices so they can get equitable access to services that help their children thrive.
- Daisy Dominguez, Early Start Program Director
Every year, we help thousands of families:
Conquer the challenges they face
Get support navigating our fractured system
Find the services their children need
Build their leadership skills as advocates
Foster cultural and social belonging
Inspire changes that make a difference in our community
%
FRN showed respect for my culture
%
FRN connected me to services for my child
%
FRN helped me understand the system better
%
I feel more comfortable advocating for my child
%
Increased my understanding of government & systems
%
Taught me how to connect with policy makers and local leaders
%
Showed me how to tell my story to have an impact
Project Leadership for Black Families
A LEADERSHIP & ADVOCACY TRAINING SERIES
Designed for families of children/youth & self-advocates with developmental delays, disabilities and special health care needs. Participants learn how to take on leadership roles in their community, school district or State level:
Leadership & advocacy
Disability rights movement
Legislative & local policy
Grassroots advocacy
How to join committees & build coalitions
How to be an effective communicator
%
of participants say they now understand how advocates change systems that serve people with disabilities
%
of participants say the training helped them understand the difference between individual and system change advocacy
"I am so glad I participated in Project Leadership for Black families....
 I now understand that I have rights and I am using what I learned to advocate for things like not feeling safe to attend in person classes because of COVID-19. I am still learning what I need to learn (about transitioning to adulthood). I am proud of myself because without this training I would not feel confident to do so."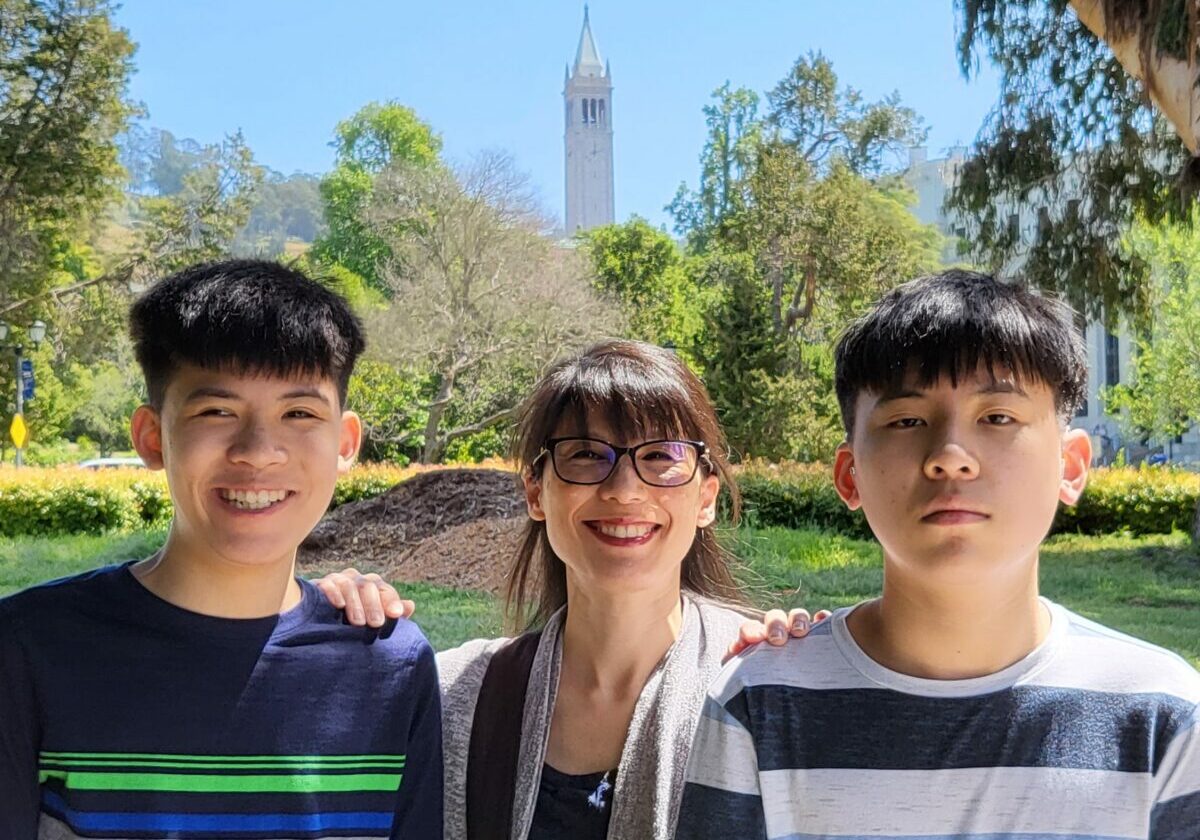 Andrew is 16 and recently aced his AP physics exam. He's on the autism spectrum and has a wonderful memory for maps.

Aaron is 13 and loves graphic novels. He's on the autism spectrum and has cochlear sound processors to help him hear.
"FRN provides road maps so each family can navigate this maze of services with confidence."
When my son Andrew was two, my husband attended FRN's "Turning Three" Workshop. When your child has a disability, there are extra steps you need to help them thrive at school.
My husband came home excited to show me what he learned. We then knew the questions to ask the school to make sure that our son would have the accommodations he needed.
I tell the parents I work with everyday that there's no manual for parenting children with additional needs. Both of my boys look like "typical teenagers" because their disabilities appear invisible to many people.
The support my sons have both in and out of school helps them be more independent with their own self-care and emotional regulation. They see themselves as normal kids — who get extra support at home and at school.
All along this journey, FRN provides our family with training, coaching, and circles of support with other parents like us.
- April Key-Lee, Family Empowerment Center Program Director
This year's budget increase:
%
from $1.46M to $1.84M
We are focused on growth with a purpose: so that every family in Alameda county who needs help with their child or young adult can call us. After a decade of advocacy and partnership with Department of Education and Department of Developmental Services, we are thrilled to expand through two permanent new sources of funding.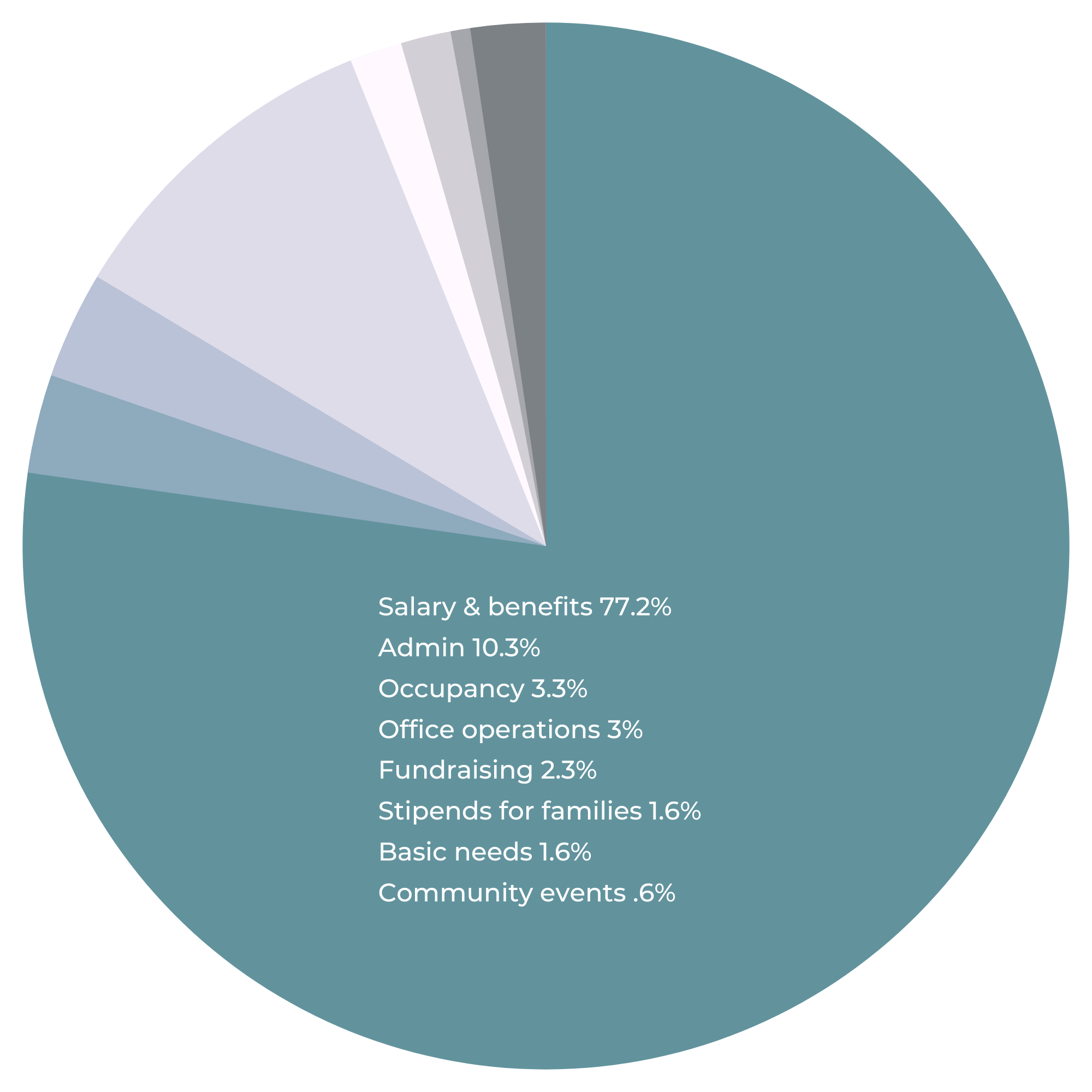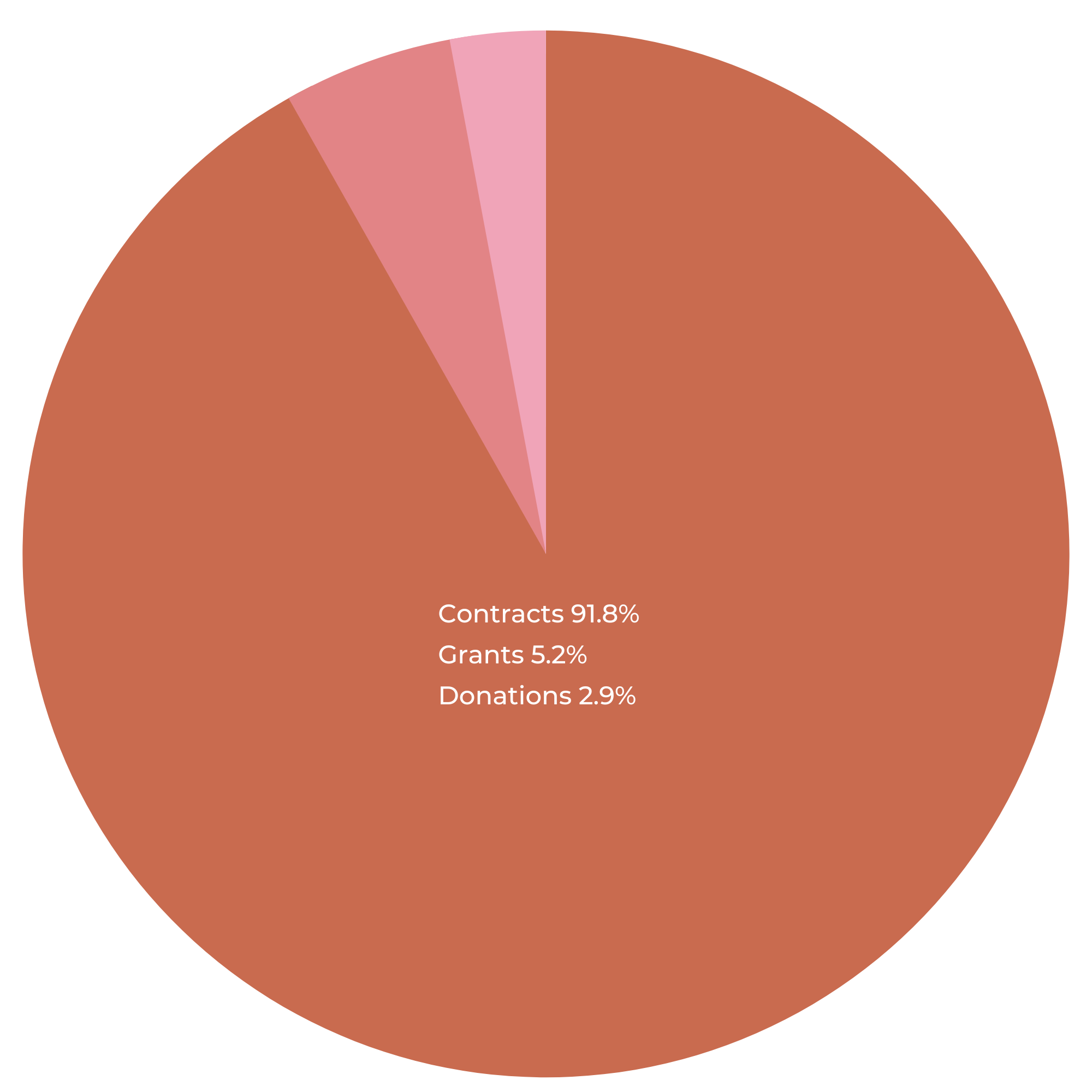 We are thrilled to have the collaboration of private and public funders and individual donors who enable us to serve people with disabilities, delays or medical needs of all ages.
A big thank you to Alameda County First Five, California Department of Developmental Services, Alameda County California Children's Services, Alameda County Food Bank, North Region SELPA and California Department of Education.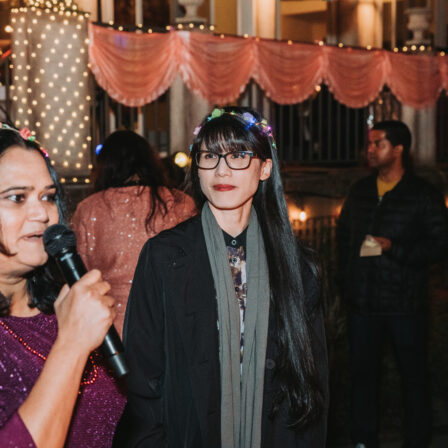 CHERI HANATAKA (Treasurer - Parent & Attorney)
JAMES RICKS (Secretary - Parent
MICHELE LIEDEKER (Emeritus Chair - Parent & Attorney)
SUJATHA RANGANATHAN (Board Chair

, Education Data Specialist, Parent)

DANIEL VASQUEZ (Case Manager

, Parent)

JAN GROSSMAN (Special Education Advocate (retired))
LAURIE A. SOMAN (Former Chair

, Senior Policy Analyst)

STEVE ALLIE (Senior Director Systems Engineering & Parent)
SUMITA KALRA (Parent & Physician)
TONY BATALLA (IT Manager

, Parent)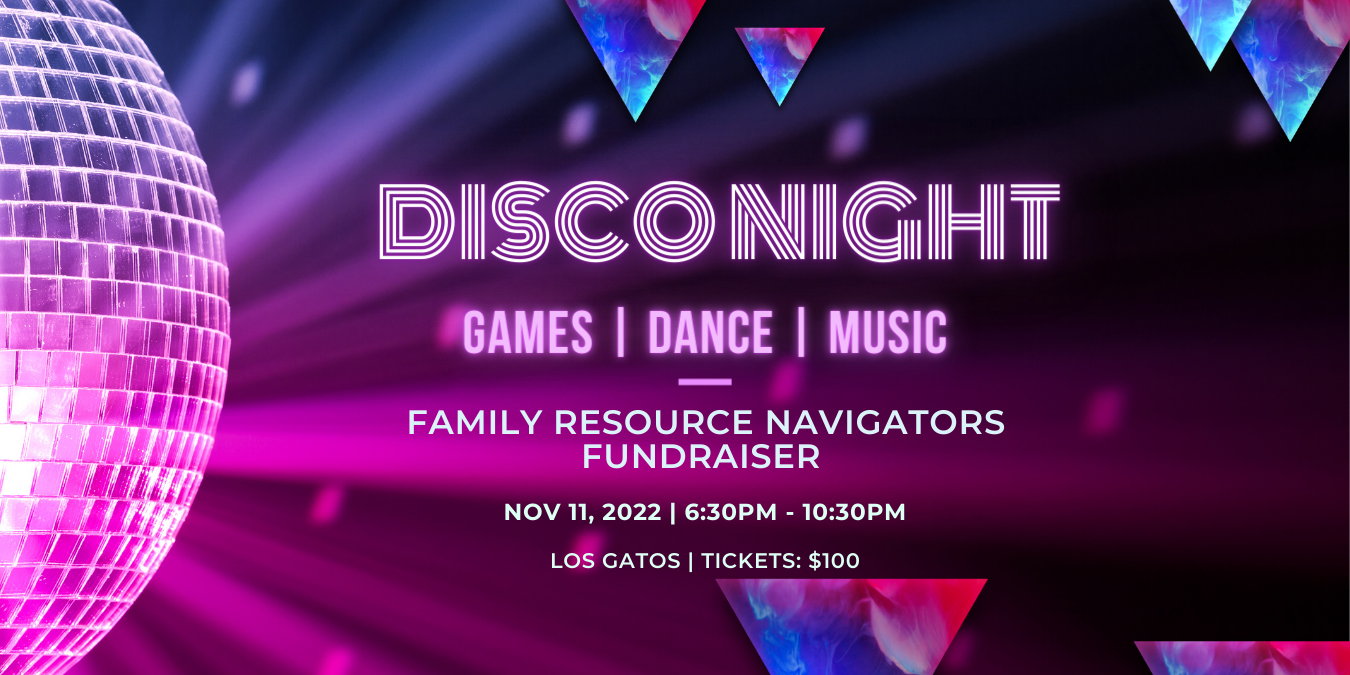 Shoutout to Board Chair Sujatha Ranganathan for hosting an amazing Disco-themed fundraiser:
Over 100 attendees

The event raised $25,000!