Meet Tootsie!  She has dark hair, dark eyes and weighs in at 15 pounds.  Tootsie is FRN's newest (and cutest) 'volunteer '.  If you come in to the main office over the next 18 months, you might even get a glimpse of Tootsie hard at work.
Because Tootsie is no ordinary puppy.  She is a puppy in training to be a service dog, which is why she wears a special yellow cape.  Tootsie's dream job is to partner with people with disabilities and help them to be more confident and independent. That's a tall order for a little puppy.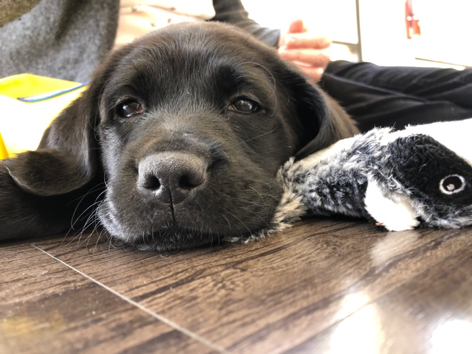 Over the next 18 months, Tootsie will be training with me and my family at home before she goes off to live with and support someone with a disability. I may be the Executive Director of FRN but one of my favorite things to do is be a volunteer puppy raiser for Canine Companions for Independence in Santa Rosa. We'll get to do lots of things together over the next year and a half. We'll go to special puppy training classes to help Tootsie develop the skills that she will need to be a fabulous support for someone with a disability.  Tootsie will also be coming to work with me and the other FRN staff every day to learn how to act in a work environment.
But right now, Tootsie is still a baby.  She is working on learning her name and how to walk appropriately on a leash.
She is also learning that work is not always that interesting for a little pup, so she needs to take lots of long naps to make it through the day.  Most recently, she found out that while FRN's office furniture may look tasty, it is definitely not edible.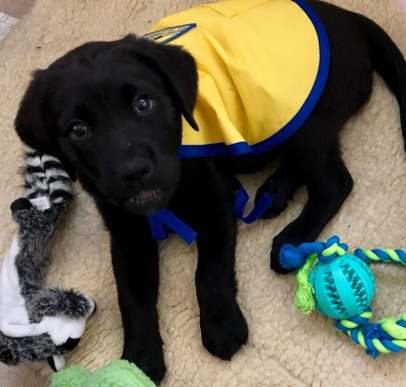 Come meet Tootsie soon and help us welcome her to the FRN team! We look forward to watching her grow and learn.