The first parent to come for the PPE pick up was a single dad.
He works and is caring for a child with special needs who has a lot of health issues. Even though he was wearing a mask, I could see a warm smile under his mask and a gratitude for someone who cares about his family.  I remember him saying, "Thank you for being here for me and my child." He also thanked us for being there to navigate the system of care for his child. He said he didn't know a lot in the beginning but he's now "on top" of his child's special needs. During COVID-19 myself and other FRN staff continue to work with families everyday - on video, on text, on the phone - but we don't always get the chance to see them in person. It was so nice to see warm smiles, even if they were hidden by a mask. "I work all day and am up most of the night caring for my child," he said. With wet eyes he told me: "I could not have made it this far without the help of your staff." He was just one of the 18 families who picked up bags that day. It was a great day.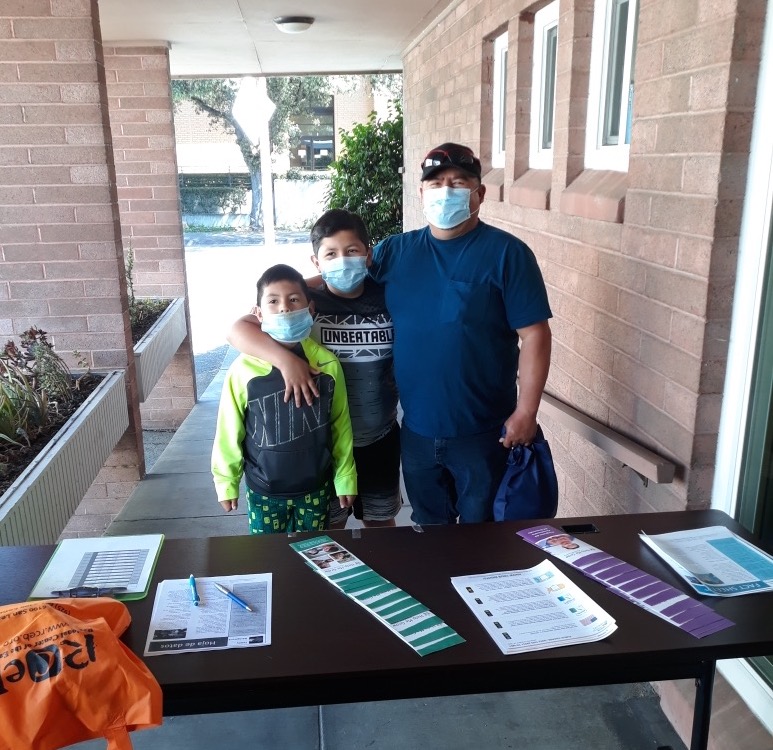 The PPE give away was on Monday, July 6, 2020.
Through a generous donation from the Regional Center of the East Bay, we received orange and blue bags including hand sanitizer and face masks. We set up a table at the front door of our office in San Leandro. We also offered information on how to stay safe during COVID 19, something that is crucial especially when families have children with complex medical conditions. As a staff, we were sure to keep everyone safe by maintaining social distancing from each other as well as visiting families. I know that COVID-19 has been disruptive to all families but it's amplified for families of children with special needs.
PPE resources are scarce or unavailable given the shortages in our communities.
Everyday, we work with families who are impacted by the shortage of PPE supplies. Many are concerned about keep their children safe from the virus. Families are out of work because of the stay at home orders for Alameda County. Other families have limited access to PPE supplies for their child's medical needs. All the families we work with are under immense stress and concern for their safety.
We wanted to help. That's why we contacted 18 families we work with and asked if they could use the PPE. The response was overwhelming. We provided a pick up time for getting the PPE bags and heard amazing feedback from the parents on what it means to be supported during this time. For myself and other staff with me, it was so rewarding to be able to support this special group of families we serve. Even from six feet away, we could feel the gratitude and relief.
Each and everyone of us must pull together to make a difference during these challenging times for families who need support.
Our staff will continue to provide crucial support to our most vulnerable families. It is vital that our families be appropriately equipped with the needed supplies to continue to keep their children with special needs safe. We are so thankful for the support from the RCEB to make this possible.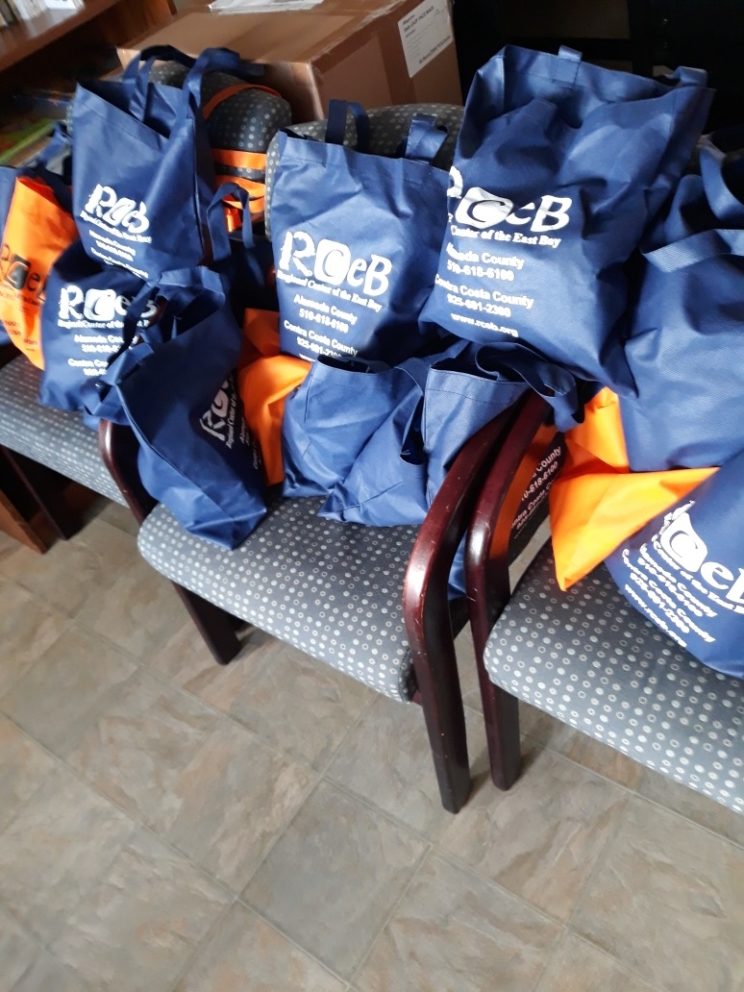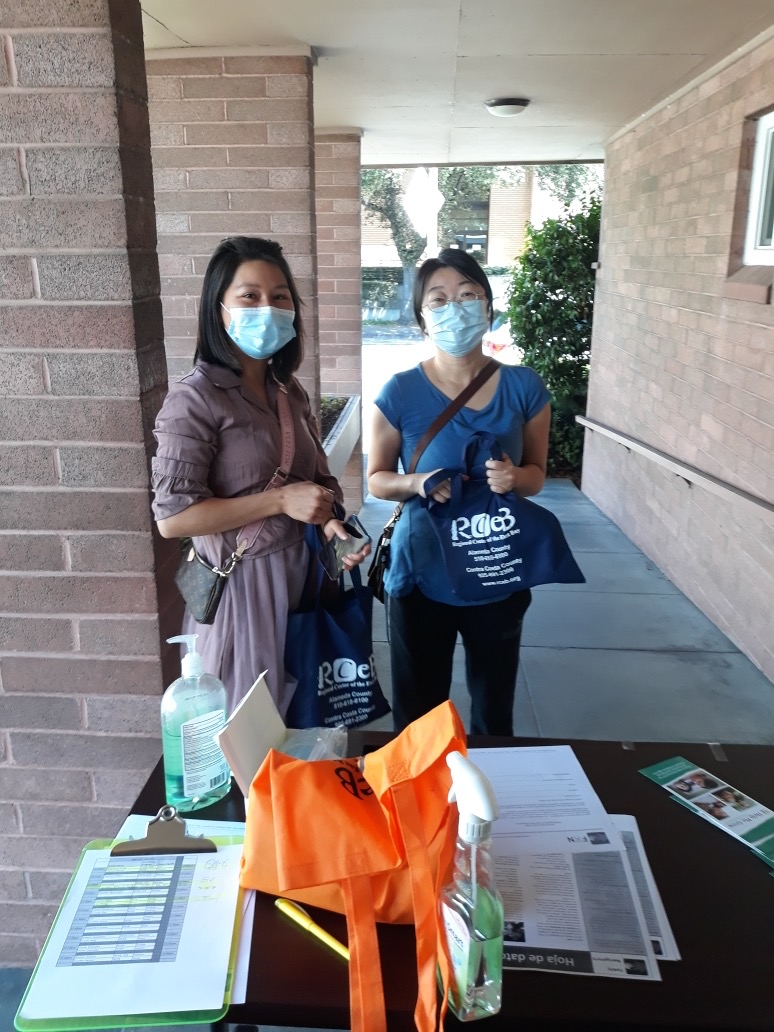 - Sonia Waters, Family Navigator