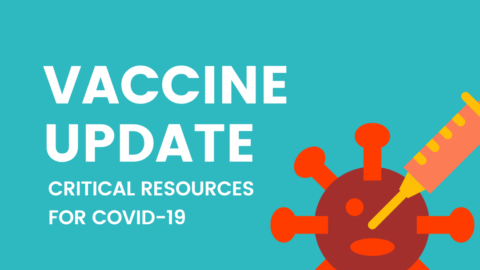 VACCINE GUIDANCE FOR FAMILY CAREGIVERS OF CHILDREN WITH DISABILITIES
Last week, DDS issued guidance that people taking care of regional center clients (under The Lanterman Act) are a "health care provider" and can be vaccinated under Phase 1A.
RCEB Families Qualify for COVID-19 Vaccine Phase 1:

Family members who care for people with conditions such as Cerebral Palsy, Down Syndrome, Epilepsy, special health care conditions, intellectual or developmental disability are considered "health care workers" under California's Vaccination Plan and are prioritized for COVID-19 vaccination within Phase 1A: GET MORE INFO>>
For RCEB families, a copy of the DDS family letter will be emailed or mailed to you: SEE THE LETTER>>
Your child's current IFSP or IPP, along with the DDS letter and your ID is considered valid documentation to bring to a vaccination clinic. If you don't have a current copy of your child's IFSP or IPP, contact your child's RCEB case manager to email or mail it to you. For families of other regional centers , contact your child's case manager on how they can provide necessary documents for you.
Alameda County Residents, COVID-19 vaccine notification information is found here: https://covid-19.acgov.org/vaccines.
California Dept. of Developmental Services COVID-19 FAQs and vaccine information are found here: https://www.dds.ca.gov/corona-virus-information-and-resources/vaccine-testing