We recently sat down with long-time board member James Ricks to ask him a few questions about how he got involved with FRN and what keeps him engaged as a board member. 
Q: Can you tell us about your first impressions of this organization and how you got involved?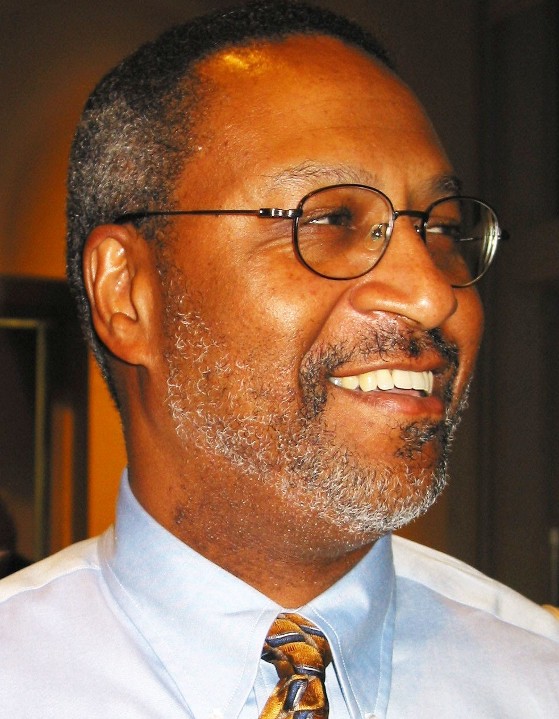 My first impression stems from my becoming a member of the Fathers of Children with Disabilities Support Group. FRN was the only organization in Northern California that understood the unique needs of new dads as being unexpectedly ushered into the world of parenting a child with a disability. Through my participation (which was not exactly voluntary), I slowly, and with a good measure of trepidation and a fair degree of denial, began to understand my own emotions and needs that I would have to be addressed in order to be the best father and advocate for my special needs son. FRN made this transition possible and continues to do so for other. Interestingly, I ended up facilitating the support group for almost 20 years. I understood and appreciated that FRN was a very unique and essential resource for dads like myself.
What words come to mind when you think about this organization?
Compassion, Commitment, Support, Trust, Competence, Diversity, Professionalism and Empowering
What are some of the unique qualities and traits that you see?
Anyone who avails her/his self to FRN is immediately cognizance of the unique range of vital services, accessibility, focus on dedicated support, expansive diversity reflected in staff and how as an organization it marries this with how services are rendered and clients are supported. Especially noteworthy, is FRN's organization culture of peer support. This aspect of FRN facilitates a sense of welcoming, affinity and reassurance and emotional safety. FRN remains at the pinnacle of this service-oriented and empowering organizational paradigm.
What advice would you give to parents who have kids with special needs?
Irrespective of one's particular support needs, you are not alone and that FRN is a resource-rich environment in which many of the peer staff have personally had similar experiences. Our motto in the Dad's support group that I facilitated was: "Each one, teach one."
Of the volunteer opportunities you could choose, why FRN?
For the all of the reasons cited above. From a political perspective, I personally think of FRN as a kind of grass-roots organization yet equally versed in  professional and experienced advocacy, inter-governmental liaison and partnering with other service organizations.
- JAMES RICKS
James bio

James is a board member for FRN. His greatest passion is devoted to raising his son, Kwame, who was born prematurely and is developmentally challenged. James has been a facilitator for the past 15 years of a support group for Fathers of Children with Special Needs. In addition, he conducts workshops and training for parents, medical personnel and social workers on issues involving parenting children with special needs. He serves as a member of the Biomedical Ethics Committee UCSF Benioff Children's Hospital. He is a frequent guest heard on radio (viz; KQED's Forum) and serves on the
board of several organizations throughout the Bay Area involved with supporting families of children with special needs.