We asked mom Ana about her son's Autism journey and what it was like to partner with FRN. Here's what she said: 
Q: Can you tell us a little bit about your child and your journey as a parent of a child with autism?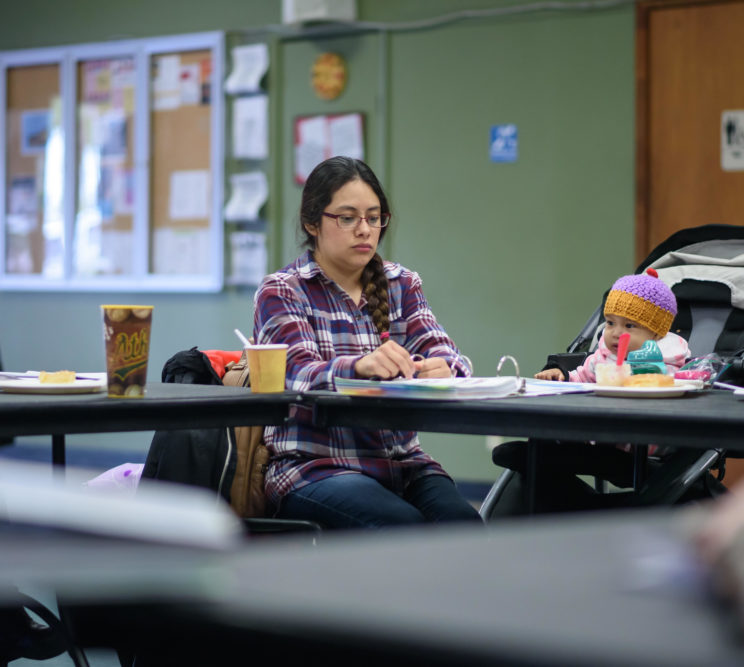 Ethan was diagnosed a year and a half ago with Autism. There is not enough information of what Autism is in the Latino community. I was aware that he had bad behaviors and my family was always telling me that he was going to outgrow it. The childcare provider was telling me I was a bad parent and I felt judged. I did not mention my concerns to the doctor because I thought it was normal. That's why it took so long to get a diagnosis; he was diagnosed after 3 years of age.
I was confused about the diagnosis that my son just had received.  Emilee Leon from FRN was my Family Navigator and she helped me so much to get to services from the school district and Regional Center.
What are your hopes or dreams?
For my son not to feel weird or different in his community. His condition is not visible and I don't want him to get treated differently. I am not sure where he will be in a few years from now and if his condition will get better or worse but I want to be able to continue advocating for him and, if possible, to teach him how to do it for himself.
I want him to know that he is valuable person in his community and everywhere. For him to be able to say what he wants and feels and when he does not like something.
Q: What was it like to come to FRN?
Suddenly, my son's mental health services were discontinued and I felt like my world was coming down crushing me. That's when I was referred to FRN and I was told they were going to continue supporting me with my son's Individualized Education Plan ("IEP"). I felt like they were my saviors. When I left the office, I left with a million questions not because they were not answered but because learning about the school district services raised that many more questions.
Q: Congratulations on graduating from Project Leadership this year! Can you tell us about what was it like?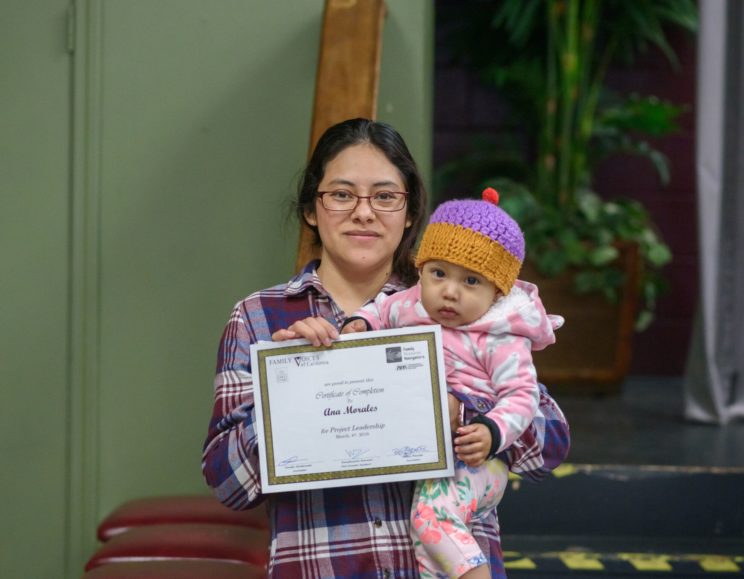 It helped me to know and understand that a person does not have to have money and education to make changes in the system or laws. In the class I learned how the laws were made and how students with special needs started being included in the community and not segregated in institutions. Pride in knowing that parents like me were some of the ones making changes in the community with disabilities and not just legislators.
Q: Can you tell us more about your passion to teach childcare and preschools about children with Autism?
If the childcare centers are taking care of kids and if they are seeing behaviors that are not "normal", they need to talk to parents and to encourage them to talk to their doctors about their concerns. Childcare centers staff need to take developmental classes and need to know where they can send parents when there is a concern.
My child was being kicked out of childcare centers due to his behaviors but they were not letting me know where I could go to get information or evaluations, they just needed him out of there.
What advice would you give another parent whose child was just diagnosed with Autism?
Be open and ready to learn. Autism does not come with instructions and a parent need to be ready to learn to advocate for their child rights, be ready to love your child for who he is and be patient.
Make yourself available to go places to request and ask for services and ask as many questions as possible.
Know your rights and be informed.
When you go and ask for services available, you will get the feeling of getting a bucket of cold water on top of you with the answers you get. That should make you only stronger and continue along the road.
Attend support groups and trainings - they really help.
- ANA
Ana is a 2019 graduate of FRN's Project Leadership and is the mom of two children. Her eldest child, Ethan, has Autism.