We asked mom Katy her daughter's journey and how it feels to be a 2019 Project Leadership graduate: 
Q: Can you tell us a little bit about your child and your journey as a parent of a child with Cerebral Palsy and Hydrocephalus?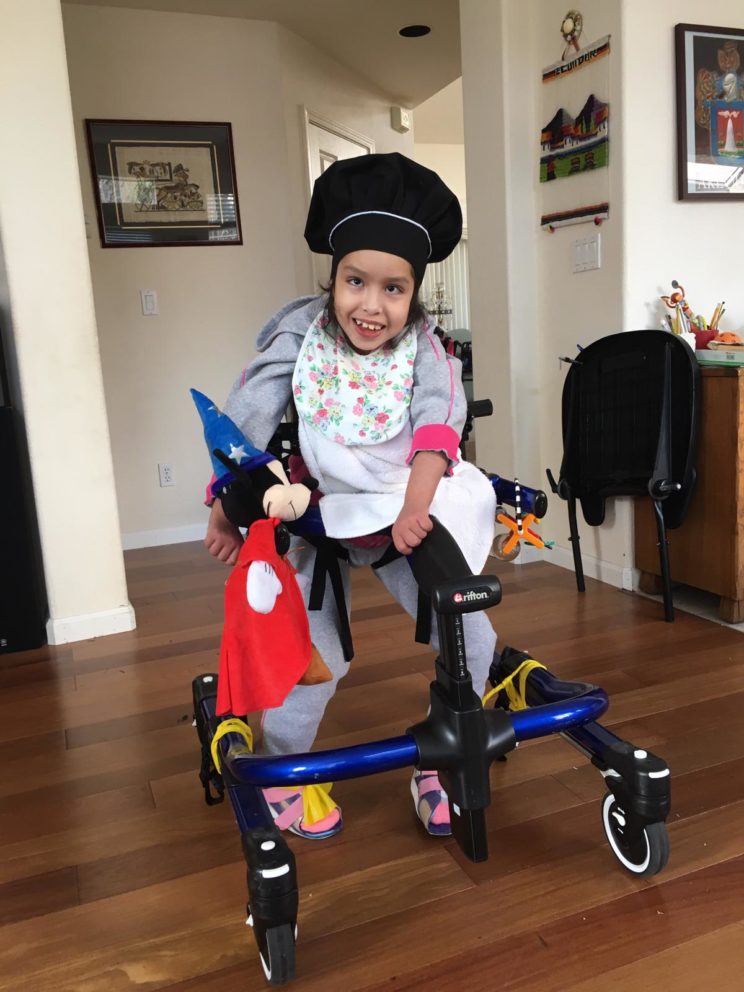 Being Tamina's mother is a joy but what is hard and frustrating is that I have to fight with the systems to get what my child's needs. Now, I know what my rights are and my child's rights and I see that there are a lot of irregularities. It's sad to see that some agencies give up on her before giving her the chance, just because she has a physical disability.
I received a diagnosis for Tamina when I was pregnant and I was told she was going to have Hydrocephalus and lots of complications after her birth.
It was a shock at the beginning but after getting over the shock I started asking questions. Lots of them. I had a very good team of doctors working with me and I asked the doctor how my baby's life was going to look like and he said, "I do not know if your child will be able to walk or talk."  With that answer, I understood that it was going to be complicated. I just wanted to know what I could do to help her have quality of life.
Q: What was your experience like as a new client at FRN?
It was a very good experience. FRN staff has been great and always having someone to talk to makes things easier. To have someone that I can call and they will understand where I am coming from makes a huge difference.
I did not drive and I had to ask for people to come to my house all the time. FRN had just started a program called Help Me Grow and that allowed for Yaneth to come to my house and start helping me. Another barrier was I did not speak English. I recently moved from another county.
Q: What advice would you give another parent whose child was just diagnosed with CP/Hydrocephalus?
You are not alone and your voice counts.
Don't feel embarrassed when asking for things that your child needs.
Q: Congrats on graduating from Project Leadership! What was it like?
It was the bomb! It was a beautiful experience knowing other parents with different diagnosis and different ages.
What make me a leader is to let people know the value of my voice and my daughters voice. To help other parents that is what made me get involved.  To give advice and not to tell parents what they need to do, to respect their feelings and their abilities. I am not alone through this road and that we all can make the difference.
Now I participate in three Family Action Committees! I coordinate a playgroup once a month. I also attend the Health Summit once a year.
Q: What are your hopes or dreams?
For Tamina to get the right medical equipment. It helps with the objectives/goals that we have for her. I know she will not be able to walk by herself but getting the right equipment will help.
I want to learn English.
I want to be able to continue to help other moms.
- KATY
Katy is a 2019 graduate of FRN's Project Leadership is a strong advocate for her daughter, Tamina.